Numerous demonstrations have erupted globally, displaying solidarity with the Palestinian people and denouncing the Israeli government's escalation of attacks on the Gaza Strip. In the wake of the initial brutal assault, and especially following the bombing of Gaza's al-Alhi hospital, tens of thousands of protesters flooded the streets, demanding an immediate halt to the ongoing bloodshed.
Mass demos across the Middle East
In Jordan, a massive assembly of 10,000 people walked through the streets of Amman, bearing Palestinian flags.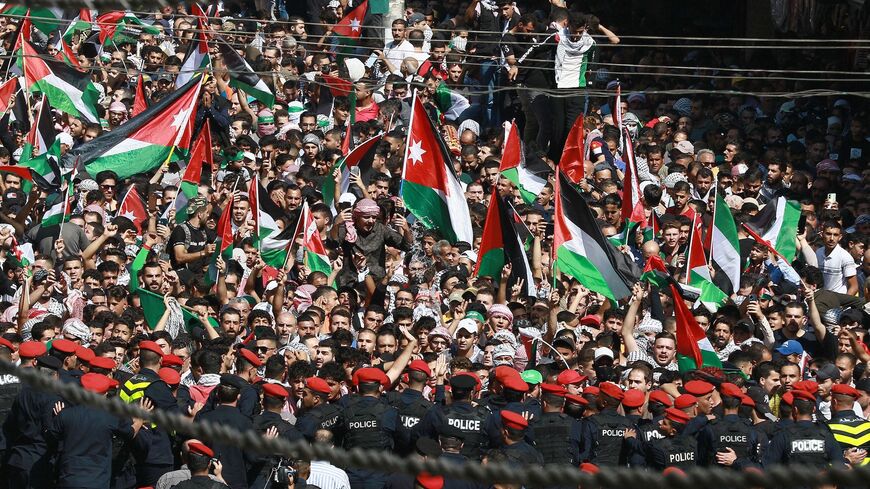 In Baghdad, a historic demonstration of solidarity with Palestine unfolded, with hundreds of thousands of Iraqis congregating in Tahrir Square. This gathering marked one of the largest displays of support for Palestine in the country's recent history.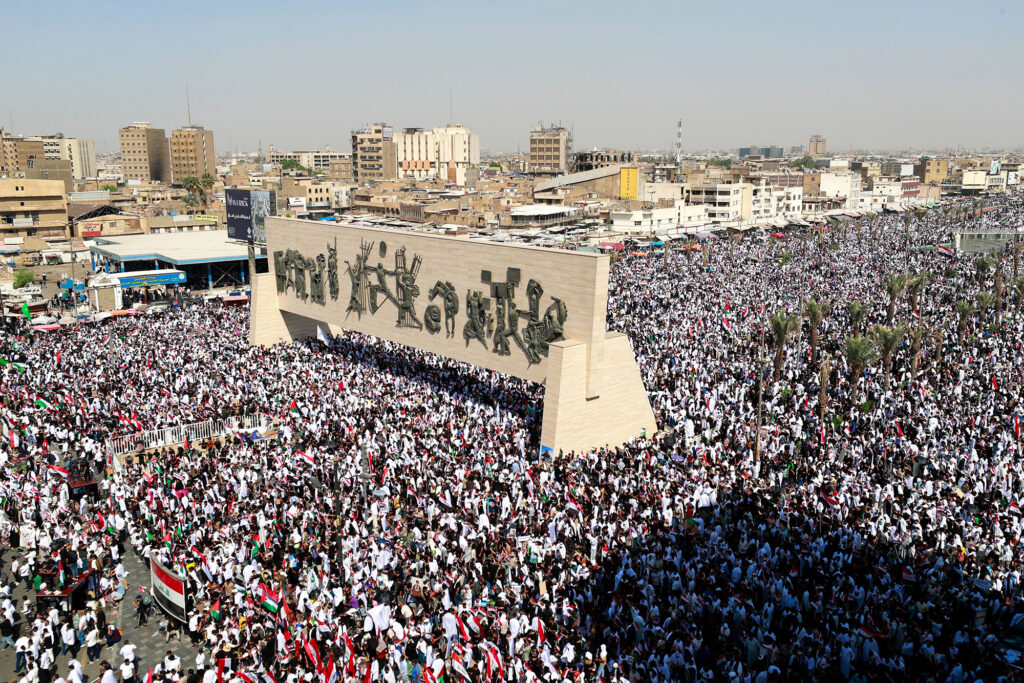 Turkey witnessed widespread protests across over 20 cities, with an incident in Adana leading to the temporary closure of the US consulate, following an attempt by protesters to break in the building.
Massive protest in Istanbul right now, with thousands denouncing the US and its decision to move its embassy to Jerusalem #EmbassyMove #Nakba70 #Jerusalem pic.twitter.com/PNINeNg3S0

— Faisal | فيصل (@faisaledroos) May 14, 2018
Expressions of solidarity sprouted in other parts of the world, including Iran, Sri Lanka, Egypt, and various countries throughout the Middle East, Asia and Africa.
Demonstration bans and criminalisation of solidarity
In several countries, these demonstrations are occurring in an atmosphere of intimidation, with authorities issuing warnings about potential bans on pro-Palestinian demonstrations and threats of arrests. Additionally, some governments and mainstream media outlets in Western countries are attempting to propagate the perception that participants in these demonstrations support the activities of Hamas, branding them as 'anti-Semitic.'
Despite these obstacles, mass demonstrations continue to take place worldwide.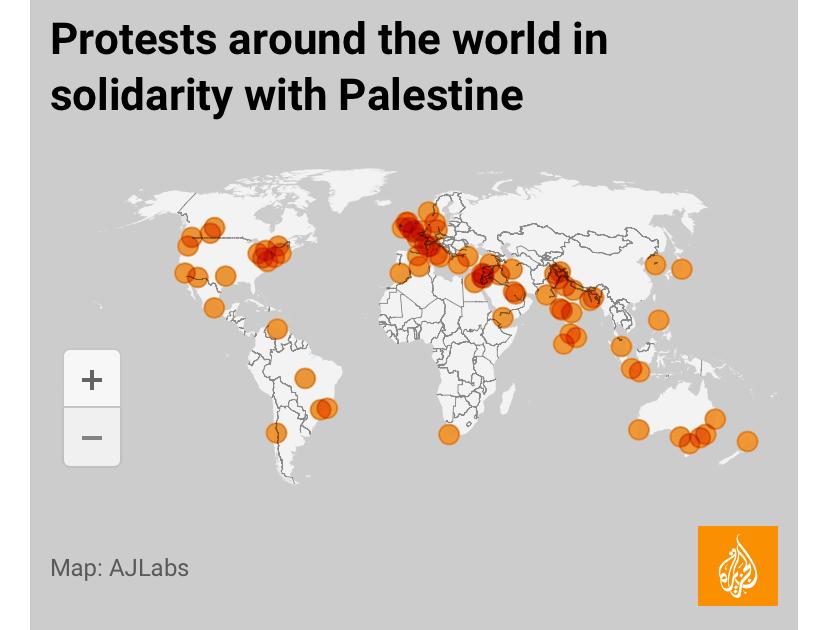 Spain witnessed rallies in Barcelona, Toledo and Madrid, with thousands of participants.
In Australia, sizable demonstrations took place in Sydney and Melbourne.
Solidarity rallies unfolded in numerous cities across the United States and Canada.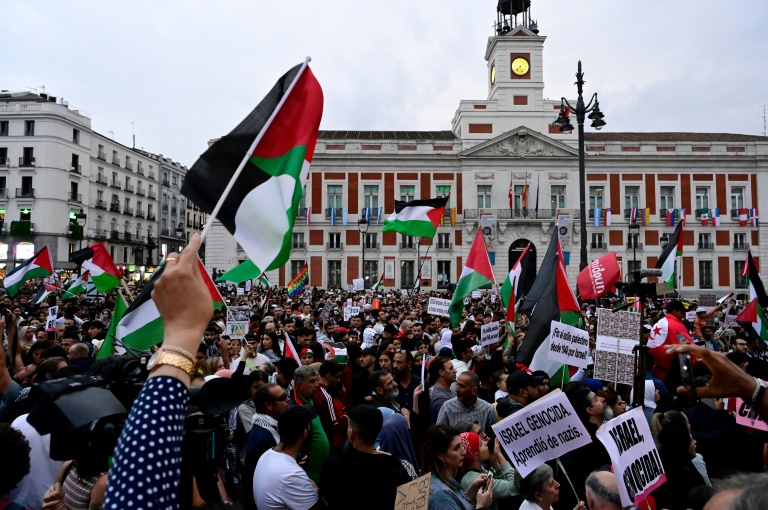 Thousands of people joined demonstrations in various UK cities. In London, large rallies took place, even though the police warned of potential arrests for those openly supporting Hamas.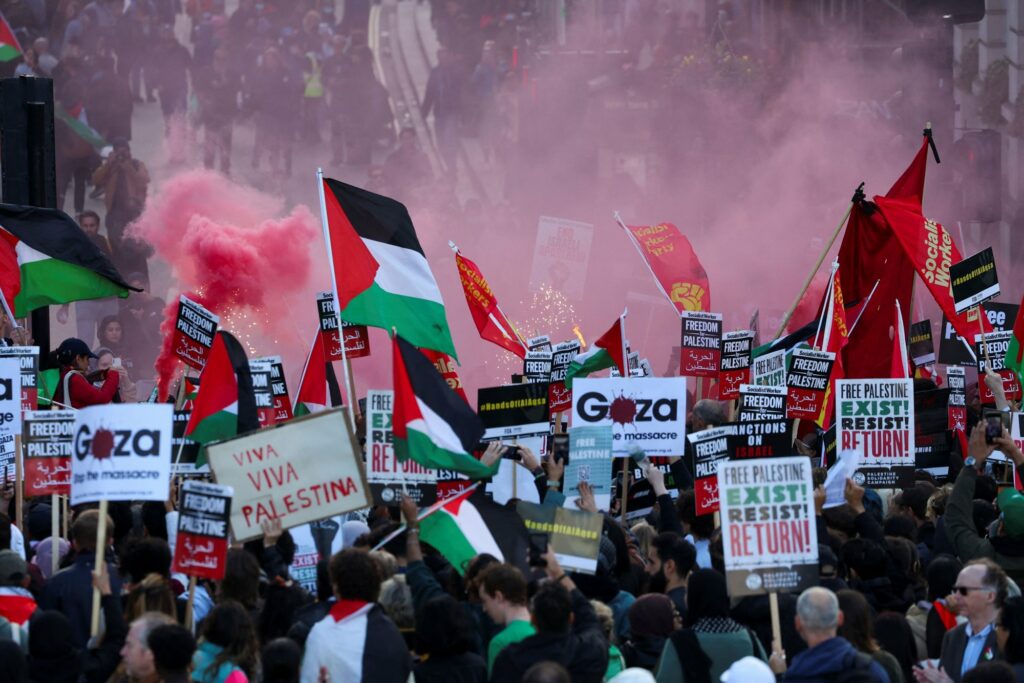 In France and Germany, authorities are evaluating which Palestine solidarity demonstrations can proceed, citing the protection of the Jewish community from anti-Semitic attacks as a pretext. In France, the Supreme Court ruled that pro-Palestinian demonstrations can be banned, while local authorities can assess individual cases. Since October 12th, 827 fines have been imposed and 43 individuals have been arrested. In Berlin, police dispersed a 1,000-strong rally that had been prohibited. Notably, the criteria used to authorize demonstrations reveal a certain bias. For instance, authorities permitted two 'silent protests' while simultaneously forbidding a gathering organized by Jewish Berliners against violence in the Middle East.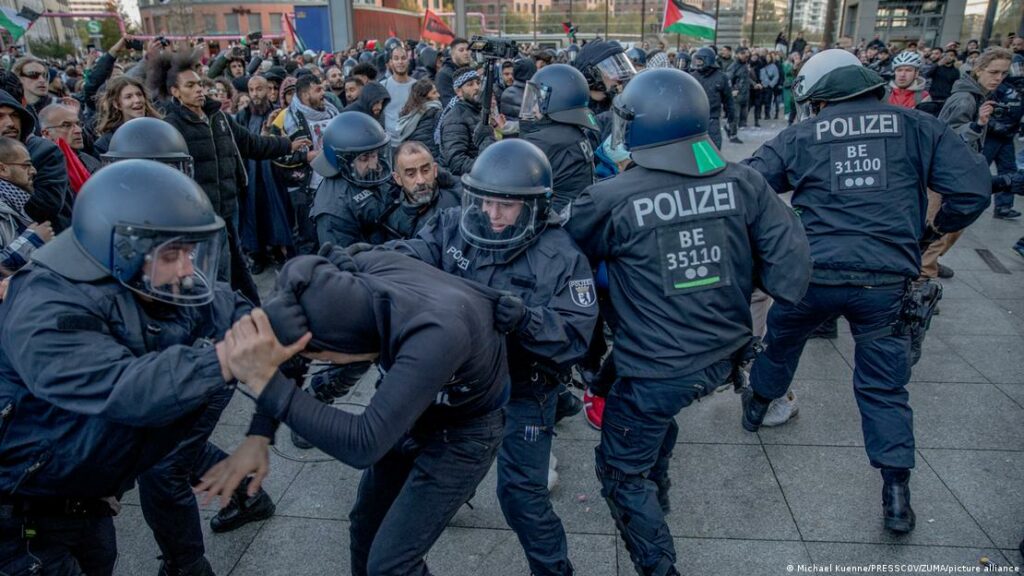 Resistance by Jews
The reason for this selective approval of rallies is to stifle the voices of Jewish people who oppose the violence in Gaza and stand against the Netanyahu government.
One significant moment reflecting this was the invasion of the U.S. Capitol in Washington by American Jews demanding a ceasefire. Outside the building, a group of 400 individuals donned shirts that read "Not in our name" and brandished banners proclaiming "Let Gaza Live" as they stormed the premises, resulting in the arrest of 300 participants.
BREAKING: Jewish protesters for a #FreePalestine flood rotunda of Canon Building demanding CeaseFire chanting NOT IN OUR NAME!"

Stop #Gazagenocide pic.twitter.com/XopVI1yEfq

— #StopCopCity (@ChuckModi1) October 18, 2023
In the U.S., Starbucks is also attempting to create a climate of intimidation against employees who stand in solidarity with the Palestinian people. The company's management has decided to take legal action against the Starbucks workers' union following a Twitter post titled 'Solidarity with Palestine.'
Despite the establishment's efforts to cultivate an atmosphere of fear, it is evident that the voices advocating for an end to Israel's assault on the Palestinian population are on the rise. It is equally clear that as Israeli forces continue to cause civilian casualties, the urgency for global solidarity with the Palestinian people intensifies.