In September 2022, as part of the widespread protests following the state murder of Jina (Mahsa) Amini, the Baluchis of Iran took to the streets to show their anger at their systematic persecution by the regime. Baluchi girls and women became involved in many of these protests. But the regime dismissed all those opposed to it as Sunni religious extremists – ignoring the fact that most of the demonstrators' slogans were the same as in other parts of Iran (e.g., 'Down with the Dictator' or 'Down with the Islamic Republic').
On Friday, 30 September 2022, Molavi Abdolhamid, the Sunni leader of Friday prayers in Zahedan, mentioned reports about the rape of a 15-year-old Baluchi girl by a police commander in Chabahar city. After prayers at the Makki Mosque, crowds gathered outside a police station in Zahedan.
The Iranian regime's security forces used live bullets to disperse the protesters and plain-clothes officers on rooftops shot them down. Over 100 people were killed, including seven children, and over 300 were injured. The confrontation escalated with many people shouting anti-regime slogans and burning tyres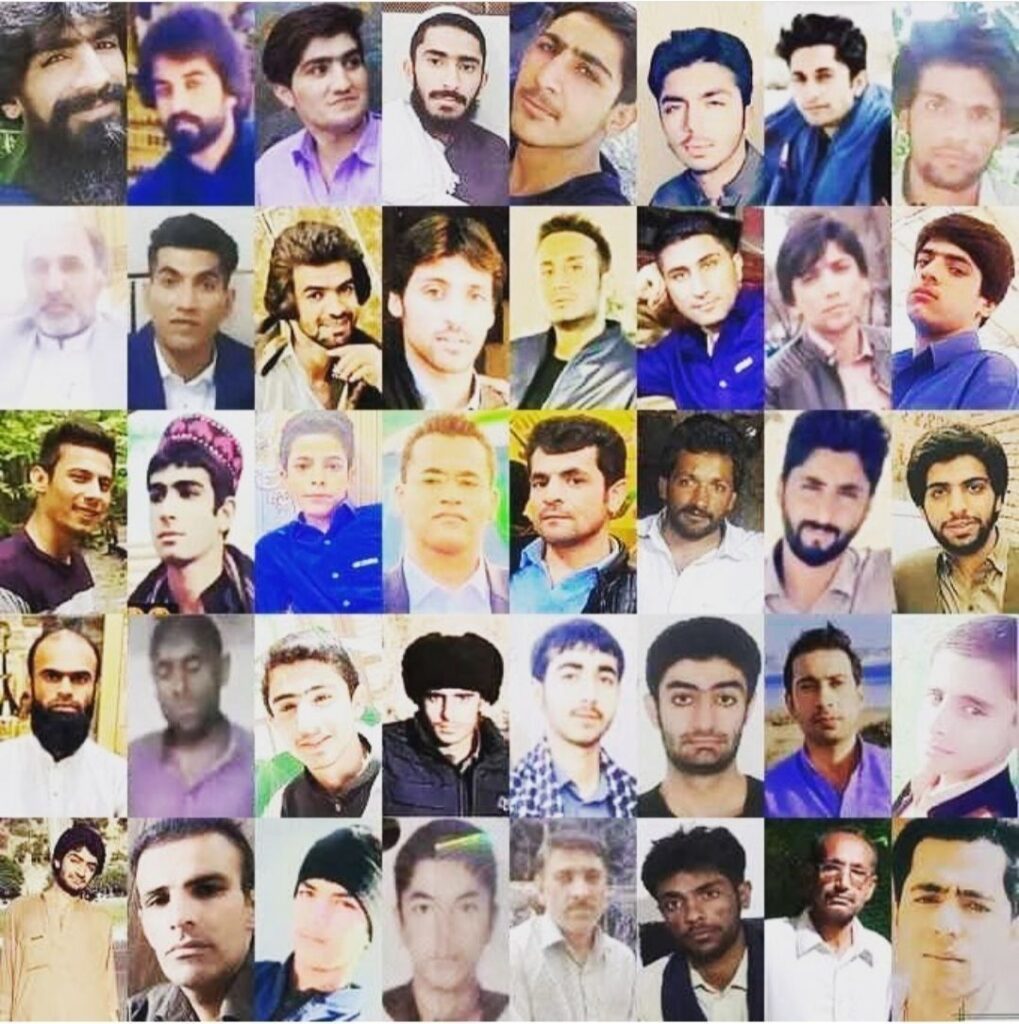 As usual, the regime blamed local leaders and said that the deaths and injuries were caused by armed oppositionists.
Throughout the past year, the people of Zahedan city and Sistan and Baluchetan province have been commemorating Zahedan's Bloody Friday with weekly protests on every Friday.
To quell commemorations marking the first anniversary of Bloody Friday, the regime has been moving in vast numbers of security personnel and military-style hardware into all Baluchi areas.

These measures could still not prevent protests on Friday 29th and Saturday 30th of September 2023. In these clashes, at least 29 people were injured, including eight children, and dozens were arrested in Zahedan.
Once again, the Iranian regime has shown its true nature as a vicious and barbaric form of capitalist dictatorship, suppressing the most basic democratic aspirations of the great majority of the Iranian masses, especially its oppressed national and religious minorities.
Only the unity of all workers in Iran can expel what looks like an occupation force in Baluchestan.
Shahrokh Zamani Action Campaign
3 October 2023
Source: https://T.me/balochreporters, https://t.me/haal_vsh and other Telegram channels