Q: Hi comrade Sadare. The war in Ukraine has extremely aggravated the situation of the popular masses worldwide, as the rise in energy and food prices hit the poor hard. What is the picture in Africa and especially in Nigeria?
A: The situation in Nigeria and in Africa is similar to that which working people find themselves in globally. Obviously in our region its worst because of the continuous plundering by imperialism. The ruling elites in African countries are puppet to the World Bank/IMF neoliberal agenda, and the situation is worsening for ordinary people. As we speak now, there is a crisis of hyperinflation in most African countries. The fact remains that amidst an abundance of wealth, our countries are still borrowing huge amounts of money, which are then funneled in dubious and corrupt contracts
In Nigeria, there has been perennial fuel scarcity since February and ordinary people are finding it difficult to survive. Nigeria is still characterized by high reliance on food imports. Malnutrition is widespread in the entire country and rural areas are especially vulnerable to chronic food shortages, malnutrition, unbalanced nutrition, erratic food supply, poor quality of food, high food costs, and even total lack of food.
Electricity supply has been another challenge, as we have had five power outages. All of these are factors that have contributed in declining living standards in our region.
Q: The war in Ukraine has dominated the world political situation for the last months. What are the feelings of the Nigerian masses towards this historic event?
A: As is normal you can find supporters for both sides of this war inside the people in Nigeria. But because Africa has been traditionally dominated by the western powers, there is a growing number of people who support Putin in this war. This is also reflected in the stance of African governments towards the sanctions by the West against Russia.
But in general, Nigerians don't want war; Nigerians are more interested in how they will survive with the present economic crisis at home.
A large percentage of Nigerians are indifferent towards the ongoing Ukraine-Russia war. Perhaps this could be linked to their low political consciousness to recognize all the implications of this war on Nigeria and the world economy. However, a layer of Nigerians share a feeling of sympathy for the people of Ukraine. This could be partly linked to the fact that they felt Russia started the attack first and attacked a less superior country.
Nigerians are themselves entangled with internal wars from North to South. The effect of the war in Ukraine regarding immigration is also big. Many tragic news of migrants returning to Nigeria stormed the media.
It is a fact that Russia is regarded as Nigeria's sixth-largest trade partner in terms of imports. Apart from oil, gas and agricultural products, Nigeria imports potash, a primary ingredient for fertilisers, from Russia.
From Ukraine, Nigeria imports iron ore for the production of steel and primary manufacturing hardware. Both Russia and Ukraine are the largest exporters of durum wheat to Nigeria. Durum wheat is used in the production of flour for bread and noodles.
This war could be an opportunity for Nigerians to learn the lessons of the global power play. The European Union is being hypocritical; they impose sanctions and yet depend on Russia for oil, gas and bread.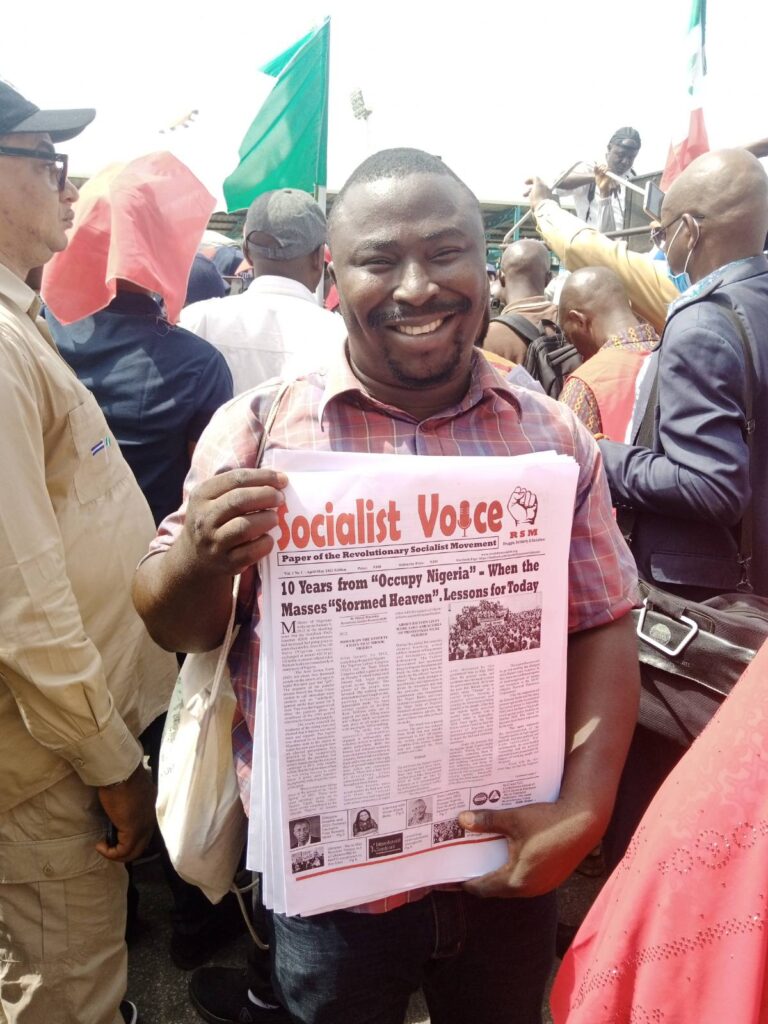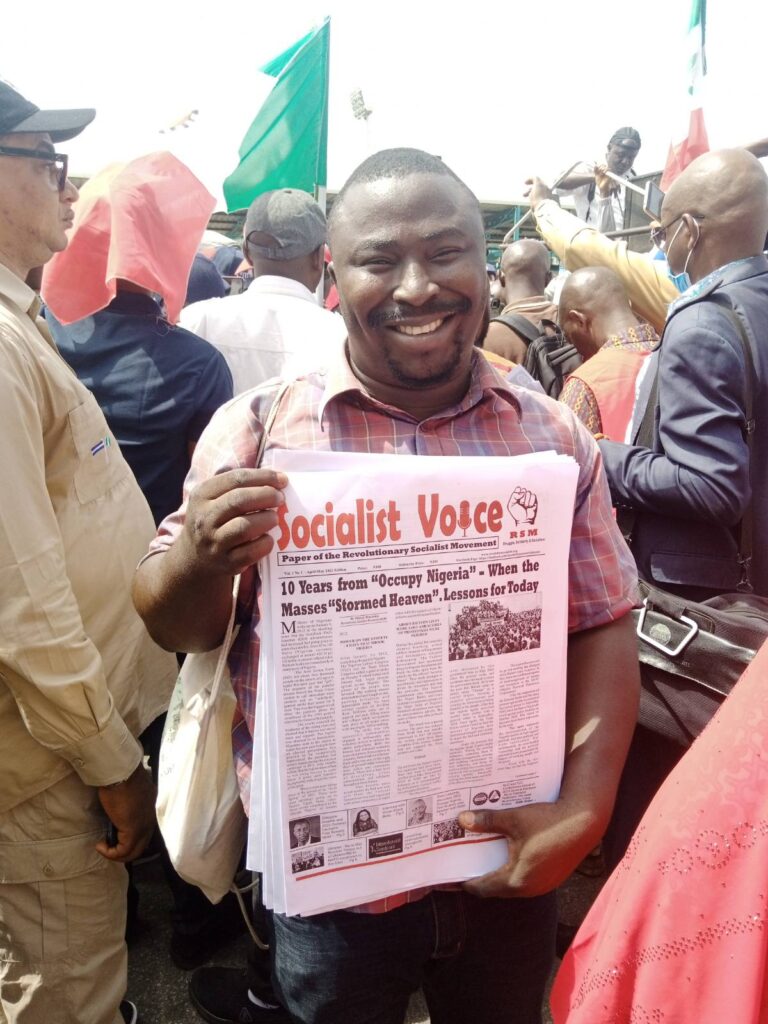 Q: In the last months, we are getting reports about strike actions and movements in Nigeria against the government. Can you give us an account of what is happening on the ground?
A: The ruling class is responsible for so many strikes happening in Nigeria right now. The government is mostly avoiding the agreements they make with the unions, which in turn leads to new strikes.
The most prominent strike is that of the Academic Staff Union of Universities (ASUU), Non-Academic Staff Union of Allied and Educational Institution (NASU), Senior Staff Association of Nigerian Universities (SSANU) and National Association of Academic Technologists (NAAT).
The Academic Staff Union of University (ASUU) was the first to commence a strike and other unions have also launched separate industrial actions to press home their demands for better working conditions for their members, university autonomy and increased funding for public universities.
The Joint Research and Allied Institutions Sector Unions (JORAISU), including the Non-Academic Staff Union of Educational and Associated Institutions (NASU), Senior Staff Association of Universities, Teaching Hospitals, Research Institutes and Associated Institutions (SSAUTHRIAI) and the Academic Staff Union of Research Institutions (ASURI), have also organised mobilisations.
Many of the striking unions have voted not to return to work until the government yields to their demands.
The indefinite ASUU strike has now lasted nearly six months having started on February 14th, 2022. Workers in the 67 research institutes nationwide suspended their strikes in 10th of May 2022. The strike started on October, 2021 over the failure by the Federal Government to fully implement an agreement reached with the unions in 2010.
As we speak now, there are more strikes breaking out to support ongoing strike by Academic Staff Union of University (ASUU). For instance, National Union of Electricity Employees (NUEE) threatened shut down of power supply over continued ASUU strikes. The Association of Nigeria Aviation Professionals (ANAP) and the National Association of Aircraft Pilots and Engineers (NAAPE) have threatened to shut down airports in solidarity with the striking Academic Staff Union of Universities (ASUU). The Medical and Health Workers Union of Nigeria has also threatened to go on strike in support of striking academic workers. In addition, railway workers have backed the ASUU strike, threatening to go on strike. Nigeria Labour Congress (NLC) also organised two days mass protest in solidarity with ASUU and other striking education union. The NLC said they will call a three days general strike if federal government didn't meet ASUU demands.
Q: Is there a prospect for political change in Nigeria? What are the developments in the Left?
A: The situation is difficult and fragile. The electoral system of Nigeria makes it difficult for new parties to grow, except if old politicians that need a political platform joined the party. What will emerge after the 2023 election will not engineer a sea-change, but it may sow the seed of electoral realignment that will give birth to a new political order outside the dominant APC (All Progressives Congress) or PDP (Peoples Democratic Party) parties. In absence of a different ideological pole, the parties that contest the dominant ones are fragile. Fears are also expressed about the possibility that the military may return to power. We have seen that in many parts of West Africa recently.
Shortly after the 2019 general elections, the National Electoral Commission (INEC) deregistered the Socialist Party of Nigeria (SPN) as well as other political parties. The SPN was registered after three years of legal and political battles with INEC. The SPN stood candidates but unfortunately scored low votes in the 2019 general election. The ruling class wants to close the political space, especially for radical political parties like the SPN. As the 2023 election is drawing close, some trade union leaders attempt to reclaim the Labour Party (LP). However, the LP recently has again gave the party presidential ticket to another prominent right wing politician. The Labour Party was initially formed by labour leaders, but since then has become a platform for bourgeois politicians rejected by the right wing parties, to have a chance to stand in elections.
There has been a lot of discussion within the Left on the Labour Party. But we hold strongly that in order for such an attempt to have any meaning, a mass campaign and building of forces on the ground would be needed. Reclaiming the LP cannot be done with mouth making and sloganeering. Two trade union centres have thrown their weight behind total support for Labour Party by mobilising workers into the party. The Nigeria Labour Congress also has a charter of demands and has said that it will support any politicians that are ready to support such demands. We should note that the Labour Party manifesto is not even against privatizations.
For us the victory of Omoyele Sowore at the high court that reinstated him as a National Chairman of the African Action Congress (AAC) is a signal that political pressure can have some positive outcome.
The Revolutionary Socialist Movement will continue to campaign for a mass workers political alternative.