On this day, July 6, 1907, the Mexican painter and revolutionary Magdalena Carmen Frida Kahlo y Calderón was born in Coyoacán, Mexico City. On this occasion, we publish an edited version of an article written in 2017. 


The face of Mexican artist Frida Kahlo is instantly recognisable. Her self portraits are known across the globe. Frida's popularity increased in the 2010s and is no doubt associated with the global resurgence in feminist ideas.
Today, a growing number of young women are identifying as feminists and exploring politics for the first time. In 2017, the women's marches were the largest protests in US history.
While the pandemic largely saw a pause on active struggle around the world, we are seeing a return to international protests. In recent weeks, people took to the streets in solidarity with women and people who can become pregnant in response to the US Supreme Court decision which took away the right to abortion.
The current wave of feminism we have seen over recent years is in some ways different to the 90s wave. One of the differences is that movements today are generally more inclusive of women of colour, women with disabilities and LGBTI women.
At the same time, there is an openness to radical and socialist ideas. In this context, it's important for socialist feminists to point to the politics of Frida, beyond what is portrayed in the mainstream media.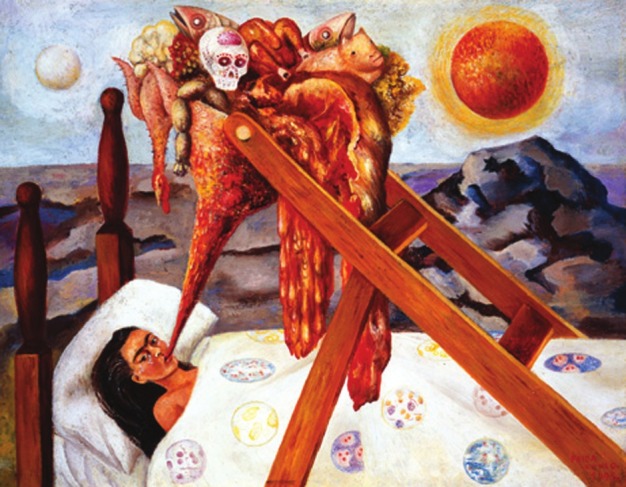 ***
Frida was a dedicated socialist for the duration of her life. While often defined by the tragedies in her life, Frida was much more than a sad story. She was an active fighter for socialism.
After a tram accident changed the course of her life, she struggled with and embraced her multiple identities, which can be seen in her self-portraits, making up the bulk of her work.
Frida was a trailblazer not just for women, but for LGBTI people and people with disabilities. We would say that this was as a result of Frida's affinity to socialist ideas.
Despite the wilful omission of her politics by those wishing to exploit her iconic status, there's no denying that she was dedicated to a world free of exploitation until her death.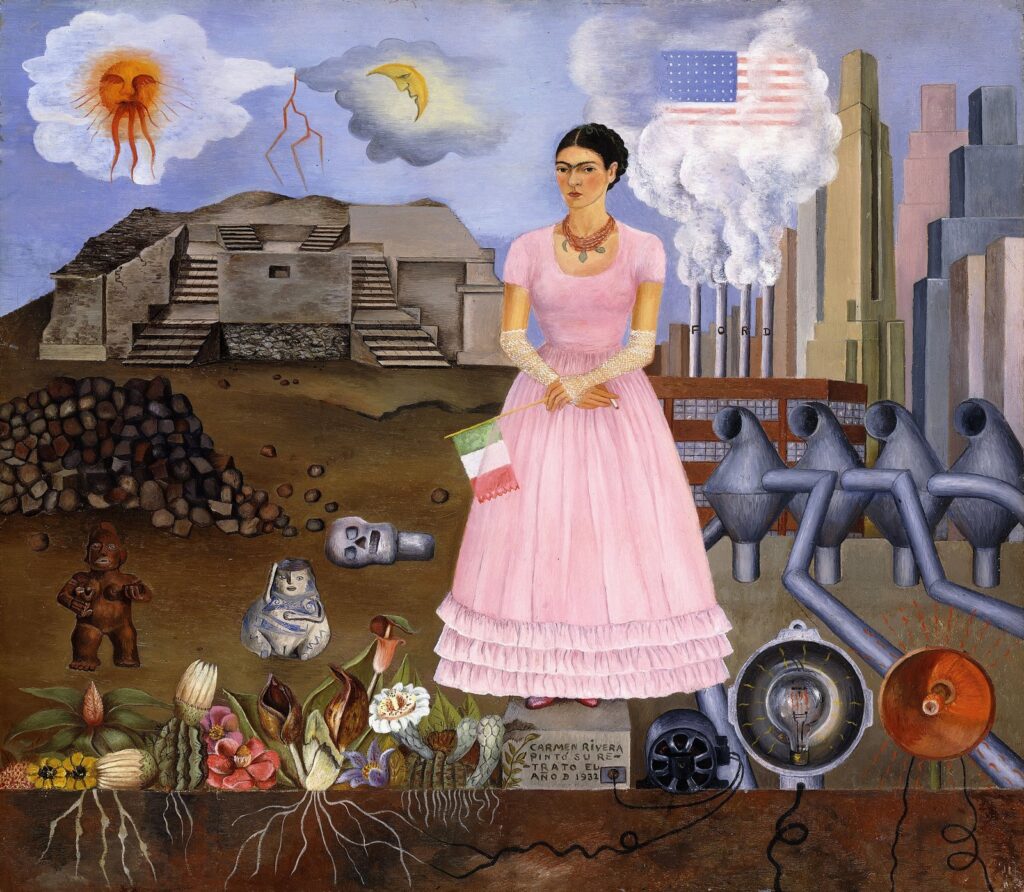 ***
Frida's paintings reflected the idea that the personal is political. Her paintings showed her frustration at the unjustness of the world and the pressures placed upon her simply because she was a woman. Artwork such as Frida's was mostly unheard of in her time, especially by a woman.
Her paintings feature themes surrounding femininity and what it means to be a woman, including graphic depictions of miscarriage and suicide. We can also see themes such as the dominating character of US imperialism, Spanish colonisation of Mexico and the consequent struggles of the indigenous people.
It's clear through looking at her artwork that she was a deeply political person. In fact, Frida often told people that she was born in 1910, the year of the Mexican Revolution, to reflect her idea that she was a child of the revolution.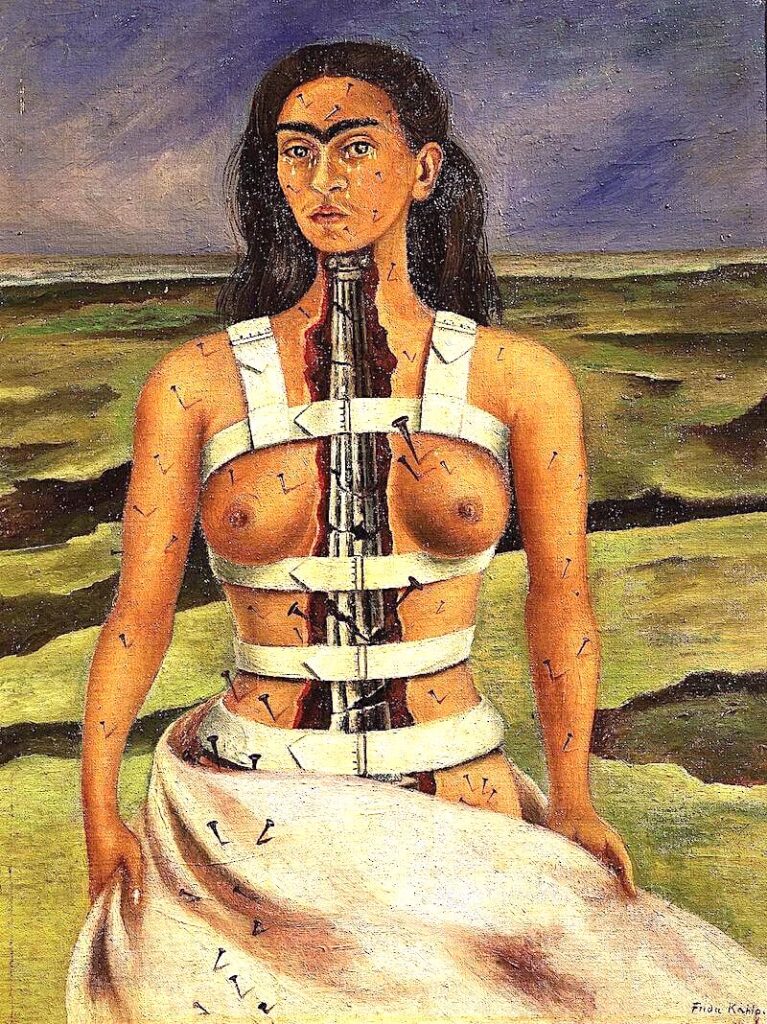 ***
Frida joined the Mexican Communist Party when she was in her twenties but left when her husband Diego Rivera, also a famous artist, was expelled. After the expulsion, Frida and Diego went to the US, and it was here that they began associating with the Left Opposition headed by Leon Trotsky.
Frida was particularly active during her time in the USA. In letters that she wrote during this time she said: "I've learnt so much here and I'm more and more convinced it's only through communism that we can become human."
When they returned to Mexico, Frida & Diego hosted Trotsky and his wife Natalia who were on the run from Stalinist forces intent on killing them. Sadly, it was in Mexico in 1940 that Trotsky was indeed assassinated.
We would say that the political highlight of Frida's life was her participation in the Left Opposition which broke from the Stalinist Third International, and sought to create a new international organisation of the working class.
Unfortunately, along with many at the time, Frida succumbed to the pressures of Stalinism and realigned with them later in life.
While we disagree with her in that regard, there is no denying that her determination to build a better world free from oppression never wavered.
***
In 1954, Frida went to a communist-led march to protest the US subversion of the left-wing Guatemalan government. This was one of her last activities as she sadly passed away later that year. Frida's coffin was adorned with a flag of the hammer and sickle upon a star.
It has been almost 70 years since Frida died, but her socialist feminism is as important today as it was when she was alive.
We stand with Frida in her belief that it is only through the socialist transformation of society that we can lay the basis for the genuine liberation of all oppressed peoples.