On August 20, International Socialist Forward took part in the "March for Pedestrian Rights". We intervened with our demand for quality public transportation and improved pedestrian facilities. We also emphasised the need to build a mass movement against capitalist policies and strive for democratic urban planning, aiming to achieve a transportation system centered around the needs of the people.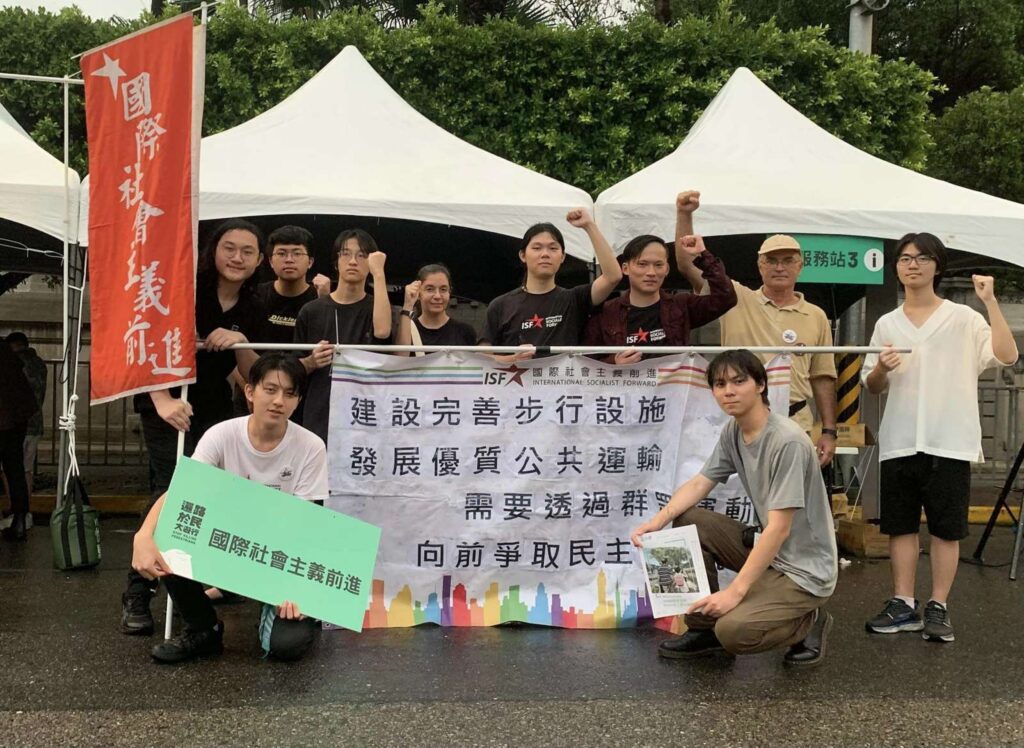 According to statistics, the number of pedestrian injuries and deaths has exceeded 17,000 in 2022, marking an increase of almost 50% compared to 2008. Taiwan's pedestrian casualty rate is significantly higher than that of other advanced capitalist countries. While the Taiwanese government claims to have secured nearly one-third of all sidewalks, the reality is that most sidewalks are merely just green paint on the ground, offering no real protection for pedestrians. Not only is Taiwan a "a living hell for pedestrians", but there is also discrimination against motorcyclists. The policy to promote highways not only fails to make roads safer for pedestrians, car drivers and motorcyclists, but is creating hazardous zones that jeopardize people's lives.
On August 19th, an elderly individual tragically lost their life after being struck by a bus while crossing the road. It is therefore not difficult to understand why the march on the following day was able to attract more than 25,000 participants, as public anger reached its peak!
However, we can't rely on the ruling class and the government to rectify the transportation system. Transportation policies and urban planning are determined by consortia and capitalists. Their policies will only lead to a raise in the cost of living in urban spaces, bring more inequality, and turn public infrastructure into a tool for the bourgeoisie to make profits.
Therefore, we stress that not only is it necessary to design safe and efficient roads and increase investment in public transportation. But it is equally necessary to mobilise the youth and laborers in a mass movement to ensure that public transportation is democratically managed by the grassroots. Such an approach guards against capitalist control of transportation which turns it into a blood-sucking tool for profit-making.