The tragic head-on train crash at Tempi, in Greece, in which 57 people have so far been confirmed dead, highlighted the terrible shortcomings caused by the criminal austerity policies of successive Greek governments of recent years. The news have been widely reported in the media and discussed among ordinary people also outside Greece. Numerous articles have been written and most of them converge on the fact that the privatisation of railways and continuous cut-backs are the main cause of the structural problems of railway safety.
Significant mobilisations and reactions are developing in Greece, and this is also impacting Greeks living in other countries. Same as it had happened with the huge police repression wave about two years ago, groups of Greeks in mainly European cities have come together again and organised solidarity actions.
In this case, actions are more spontaneous and less coordinated. Actions took place in Paris, Brussels, Copenhagen, Zurich and Berlin. But there is already a call in Munich on March 8 (in solidarity with the strikes in Greece) and in the Netherlands on Saturday, March 11. It also looks like there will be more actions in cities in Britain, Sweden and elsewhere this weekend.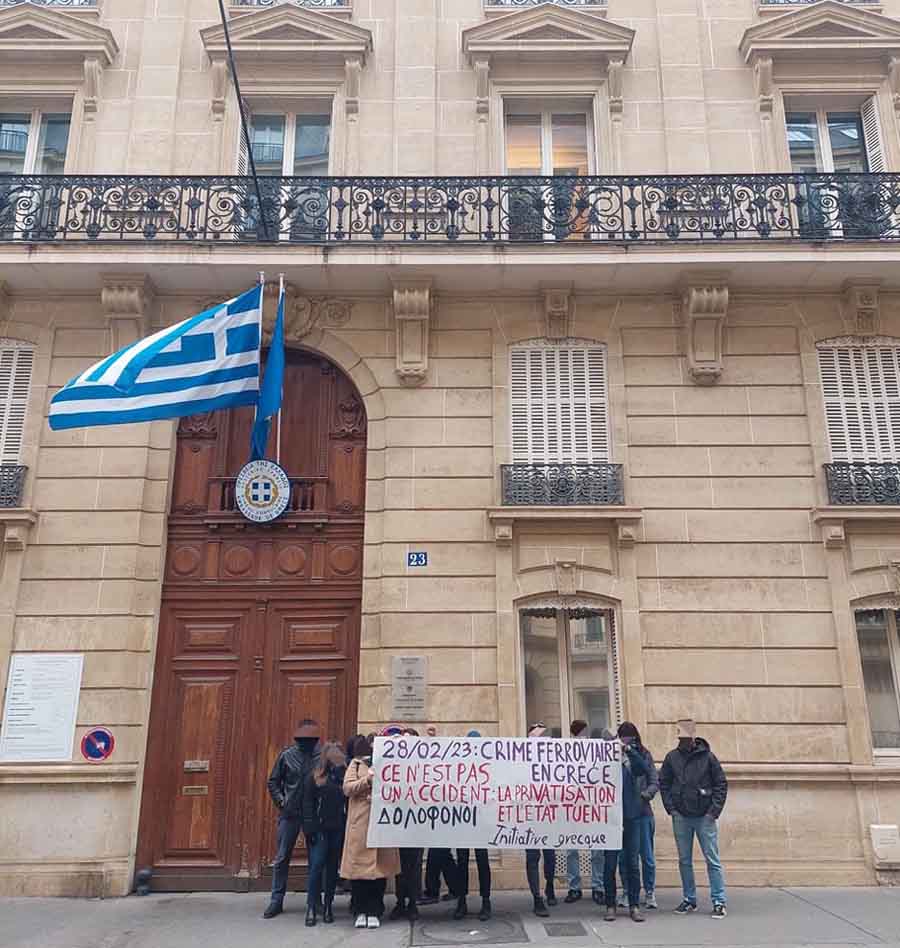 The network of groups of Greeks living abroad had relatively waned after the significant anti-repression actions in the spring of 2021 and the anti-fascist actions that followed a few months later. It seems to be reactivated now, on the occasion of the tragic train crash at Tempi. There is a common understanding that this is a crime that occurred because of the neoliberal policies partly imposed by the memoranda, but also imposed by governments even before the debt crisis. These policies led to the complete downgrading, dismantling and finally the privatisation of the public railway company (OSE) in 2017, by the SYRIZA government. This is the spirit running across the actions held so far.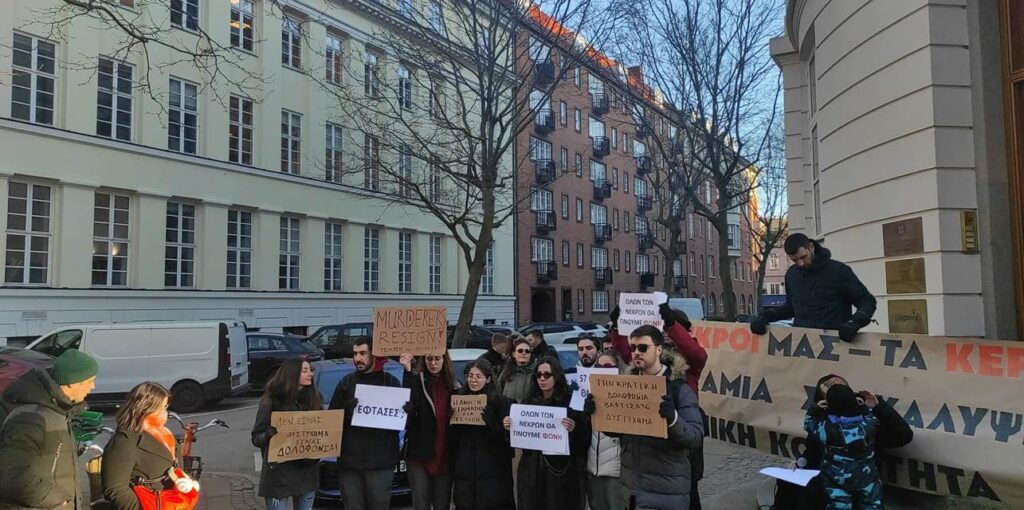 Greeks living abroad are generally impacted by the ambience prevailing in Greek society. When mobilisations are heating up at home, they also respond, organise solidarity actions and try to make known what is happening in Greece in the countries where they live. In many cases, these actions help to bring movements in Greece together with those abroad. This is how the statement issued by the French railway workers' union Solidaires should be interpreted. In this statement, the French rail workers express their solidarity and make reference to a similar accident that occurred in France some years ago and the relevant analogies.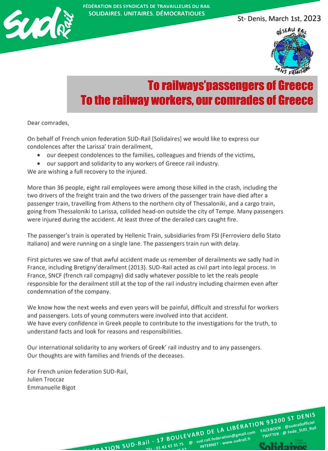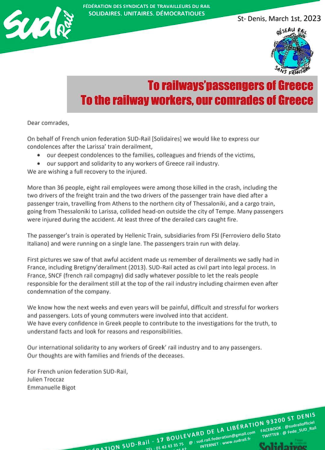 If the militant ambience evolves and develops in Greece, it is likely that we will see even more actions by groups of Greeks abroad. For now, however, coordinated actions are being organised over the weekend of March 11-12 in a number of European cities, although no official call has yet been issued. It will certainly be useful to organise as many as possible and in co-ordination with local movements and trade unions.