The Greek immigrants group in Belgium Gre.ques solidaires organizes a public meeting this Saturday, June 11, at 17.00 in Brussels under the title
"Energy war and the environmentalist movements in Greece, Turkey and Cyprus: from the EastMed pipeline to the war in Ukraine".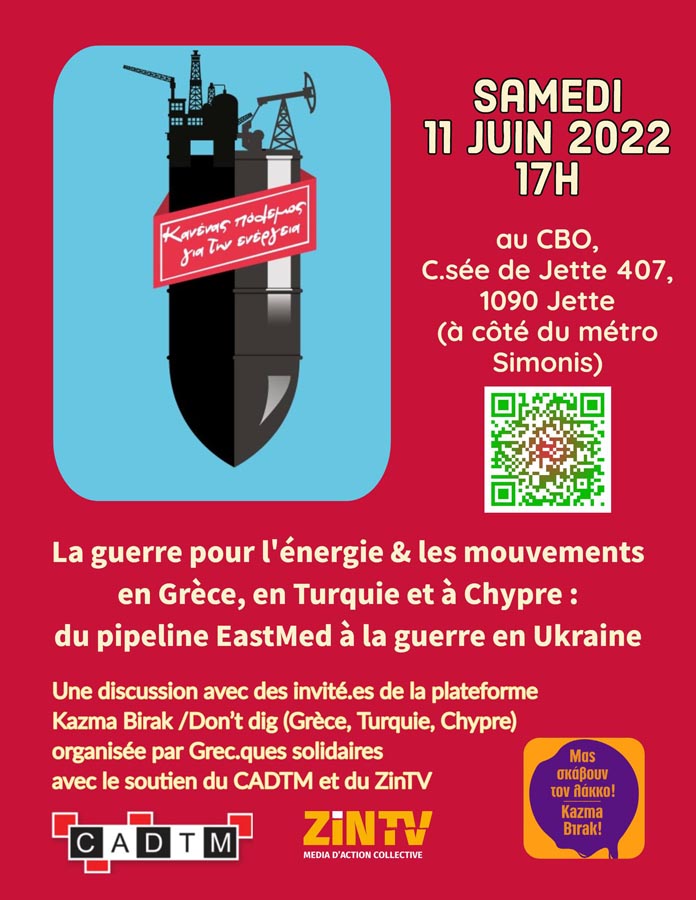 The speakers will be:
Manolis Savvakis from the greek coordination of the joint campaign against extractions and war in Greece-Cyprus-Turkey (Μας σκάβουν τον λάκκο)
Ecehan Balta from the Turkish coordination of the joint campaign (Kazma Birak)
The event is supported by ZIN TV and CADTM and is hosted at the CBO.
To facilitate the conversation there will be an English/French interpretation.
The facebook event can be found here
You can read the statement calling for the event here