On Friday 19 March the youth movement against climate change had called for an international climate strike. On this occasion, the Greek-Turkish-Cypriot initiative against hydrocarbon extractions and war "Μας σκάβουν το λάκκο- Kazma Birak- Don't Dig" called for symbolic actions under the slogan "System change, not climate change".
The response was quite significant, with actions taking place in 14 cities and regions in Greece, 12 in Turkey and 3 in Cyprus – a total of 29 different cities and regions.
In Greece, in addition to the usual places in the big cities, such as the Syntagma Square in Athens and the White Tower in Thessaloniki, the slogans of the initiative reached places which were very distant, such as the top of Mount Stroumboula in Crete and in Preveza on the coast just opposite "extraction block 3".
The simultaneous action on the Greek island of Chios and near-by Izmir, opposite, on the Turkish coast was very important and particularly symbolic!
Messages were sent by activists from Cyprus, both from the south (Greek Cypriot side) and the north (Turkish Cypriot side).
Finally, in Turkey there were actions starting from rainy Istanbul and Ankara, but reaching as far as Adana (near the border with Syria) and areas of the Black Sea, such as Akçakoca – many of which involved dozens of activists.
Hydrocarbon extractions continue the policy of dependence on fossil fuels at the same time all the spokespersons of the ruling class speak of the need to turn to renewable, "green" energy.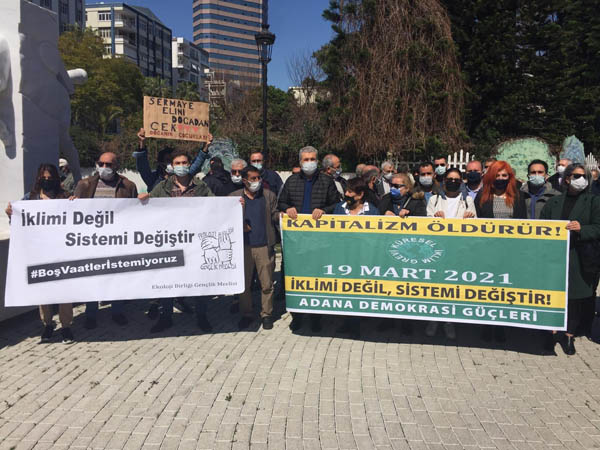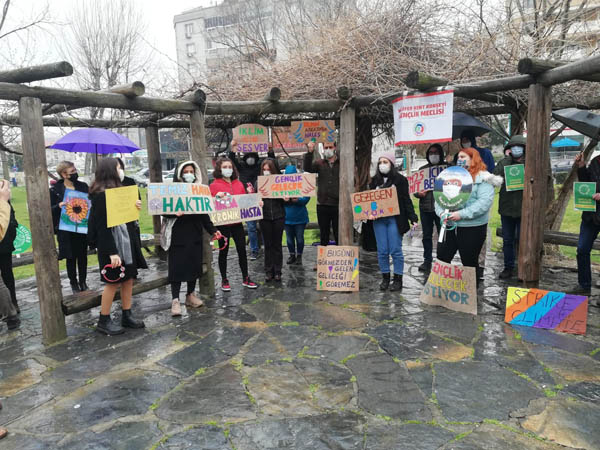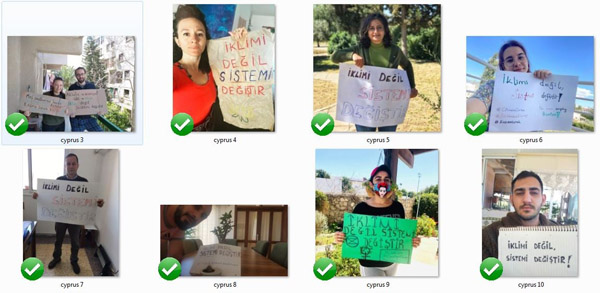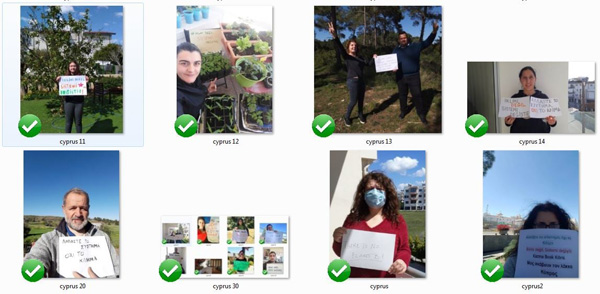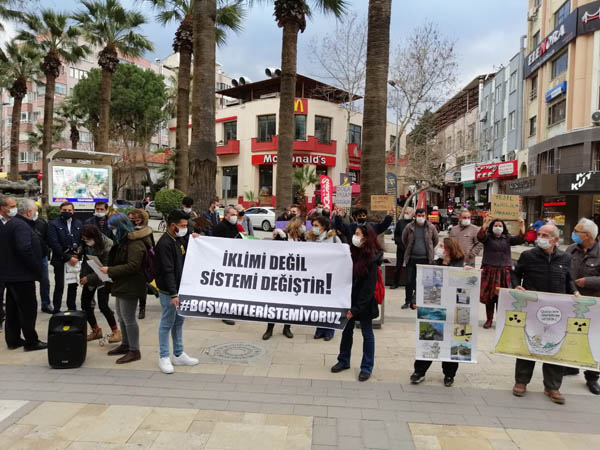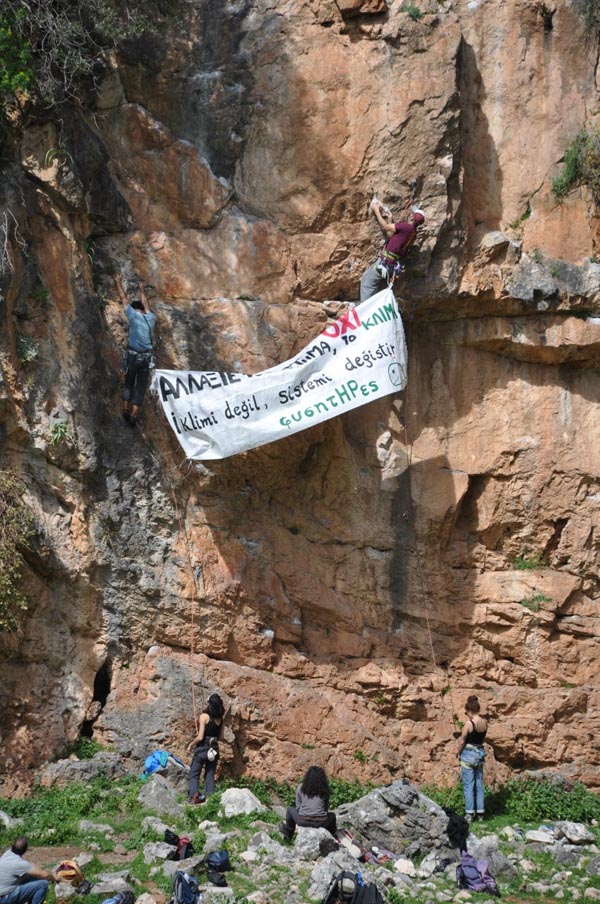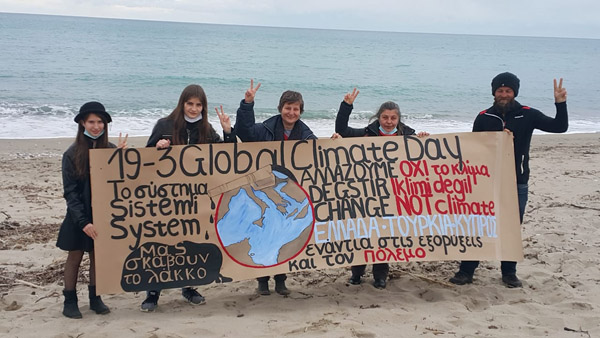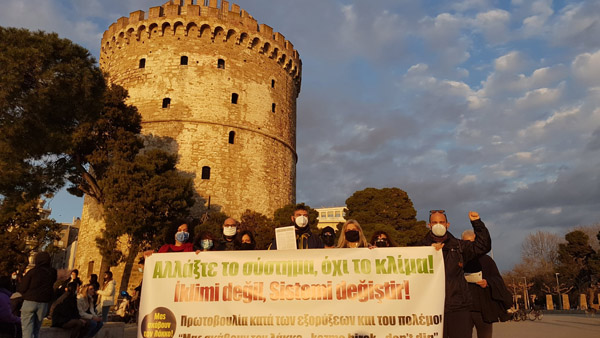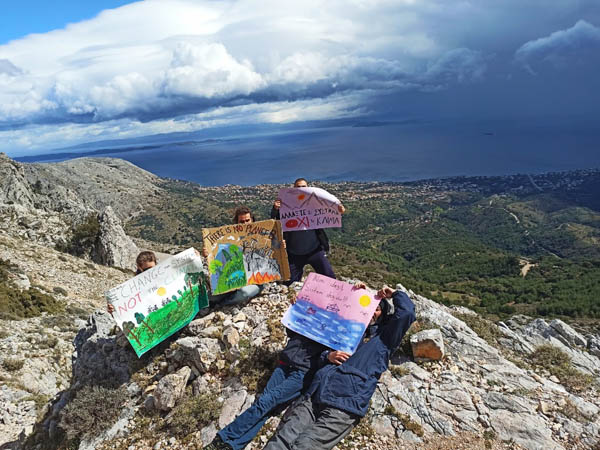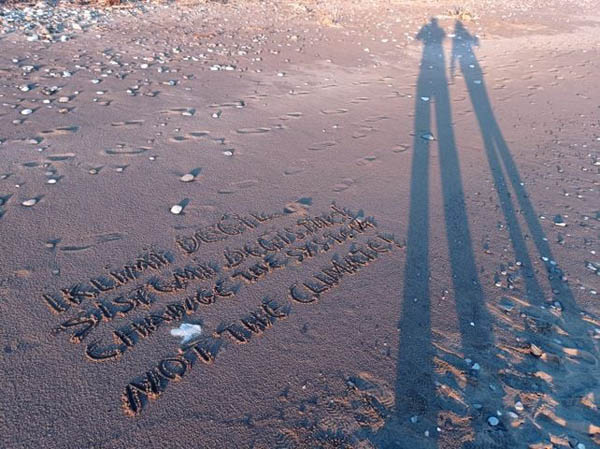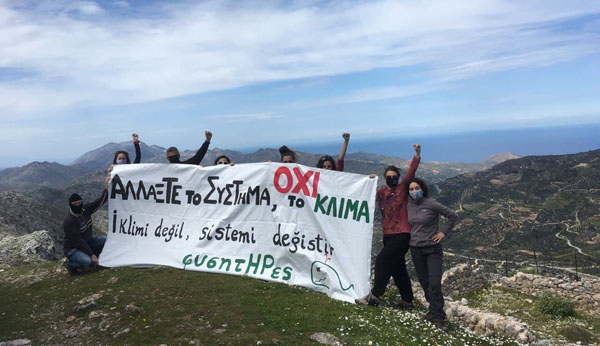 In the case of the Mediterranean, which is an earthquake zone, there is the additional danger of a possible accident which can cause mass destruction to the local environment and economic life; and on top of this there is the immediate threat of the rise of nationalism and the danger of war due to the competition between the capitalist states in the region. .
A number of multinational companies are waiting in line for the mining operations to begin, allying themselves with either the Greek or the Turkish or the (south) Cyprus government and completely disregarding the consequences of the antagonisms in the area.
The common initiative "Μας σκάβουν το λάκκο – Kazma Birak – Don't Dig" stresses that in the face of the threat of war and environmental destruction, the peoples of the region have to put their common class interests first; to live in peace and to jointly protect the environment; which means fighting together against the common attacks by the governments of the three countries and against the policies that serve big business.
Following the triennial press conference announcing the initiative, held at the end of January, this was the 1st outward action. The next plans are to organize public events presenting the main points on which the cooperation was founded.
The event concerning the Turkish audience has already taken place last Friday 19 March. The Greek public event will take place on the coming Saturday 27 March, to be followed later by the Cyprus event.